Responsible Management of Empty Crop Protection Containers, CAMPOLIMPIO
This course offers a complete guide for farmers, managers and farm owners, professionals, technicians and students of agriculture-related careers, traders, distributors, authorities, and consumers, to know how to give a final and sustainable destination to the plastic that remains in the field after the crop protection products or pesticides are used, in order for them to be properly recycled.
The course is divided into 4 modules that can be completed in one or multiple sessions.


At the end of each module you will find a test.


This course is available in spanish.


The interactive online platform allows you to access the course anywhere and at anytime. This way you will be able to complete the course on your own time.


Modules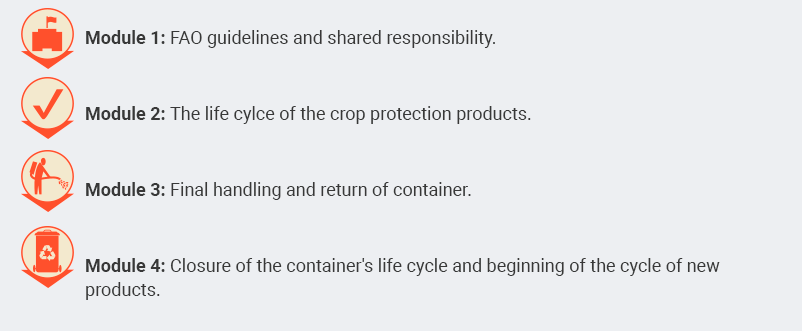 This course is available only in Spanish