Introduction to Biotechnology
This course was inspired on the experiences of responsible use of biotechnology in countries such as Argentina, Chile, Brasil and Mexico. The goal of the course is to bring together these experiences and share the knowledge with all of Latin America.
The content is subject to changes to the technique and scientific approach, just like to the diverse production environments found in Latin America, including but not limited to biodiversity, weather, temperature, solar radiation, winds, types of soil, composition of the available organic matter, water composition, and the depth of the water tables, among others. All of these variables must be taken into consideration whenever the knowledge and techniques shared in this course are used.
At the end of this course you will find a test.


Once you successfully complete the course you will receive a diploma.


This course is available in spanish.



The interactive online platform allows you to access the course anywhere and at anytime. This way you will be able to complete the course on your own time.

 
Modules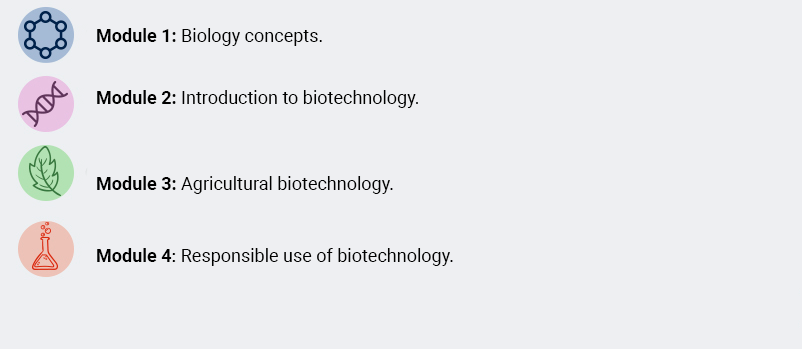 This course is available only in Spanish